Join us as we celebrate the arts with Support Your Local Artists Week Nov. 9-13, 2020. View and purchase the work of some amazing local artists and hear what inspires them.
The Artists
Jenn Cacciola is a NY and CT-based artist and educator originally hailing from Port Chester, NY. Through its documentary and research-based process, Jenn's work allows pain to have a comfortable place to be around people, with a focus on how factors like isolation, aging, and vulnerability affect our ability to know one another. Her pieces generally take form in tapestry, sculpture, painting, and installation—sometimes involving audio components. She has been awarded Artist-in-Residence positions at the Sheen Center For Thought & Culture, Manassas National Battlefield Park, Socially Distant Art, World of Co, and Cel del Nord, and is currently participating in NYC Crit Club's Fall 2020 Semester. She has exhibited at BRIC Arts, the Elizabeth Foundation for the Arts, National Association of Women Artists Gallery, Ely Center of Contemporary Art, among other spaces. She received a Bachelor of Science in Visual Arts from SUNY Purchase School of Art + Design in 2015.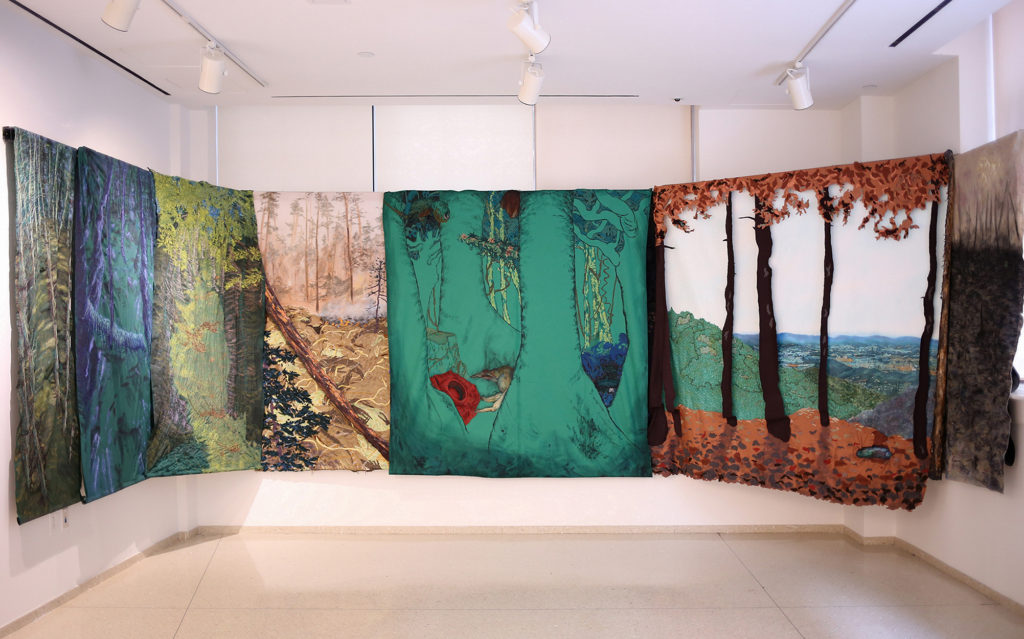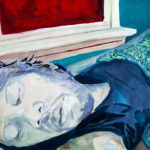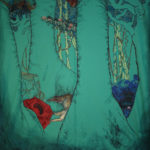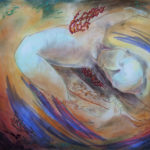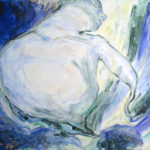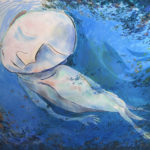 Check out more of Jenn's work on her website, Instagram, and Facebook, and she can be contacted via email.  
Website: https://www.jenncacciolastudio.com/
Instagram: @jenncacciolastudio
Facebook: https://www.facebook.com/jenncacciolastudio/
Contact via Email: jenncacciolastudio@gmail.com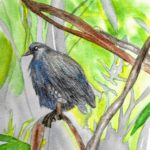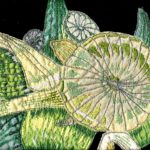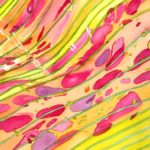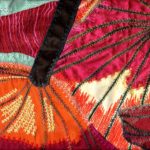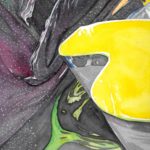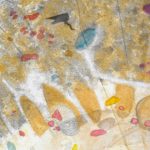 April Dessereau is a lifelong Port Chester resident who has been creating art since she was a child. She was an art teacher at Port Chester High School for thirty-eight years and taught a variety of courses including AP Art and International Baccalaureate Visual Arts which familiarized her with extensive handling of many media. The media she has pursued most in her artwork are pen and ink, photography, printmaking, pencil and watercolor. She studied at the Corcoran School of Art and received a BA in Art from SUNY Oswego, an MS in Art Education from the University of Bridgeport, and an MA in Humanities from Manhattanville College with a concentration in Art History and Literature.
April can be contacted via email at adenise52d@gmail.com
Nora Freeman designs and produces necklaces, bracelets and earrings. She was inspired by her late mother to begin her journey into jewelry making. She uses a variety of materials such as semi-precious gemstones, freshwater and faux pearls, crystals, shells, ceramics, glass, metal, wood, seeds, bone, horn and more. Freeman strives for harmony of color, size, shape, texture and luster. She uses ear wires that are nickel-free, and it is her ongoing goal to maximize the amount of recycled and repurposed beads she uses.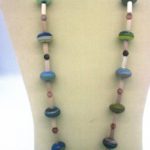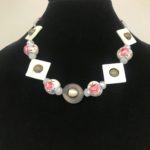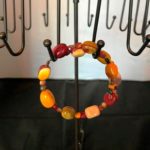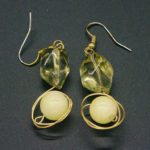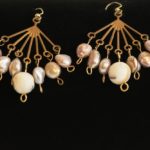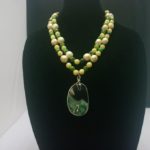 Check out Nora's Etsy page to purchase some of her unique jewelry: https://www.etsy.com/shop/bevyofbeadsjewelry/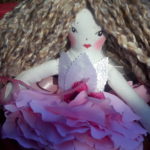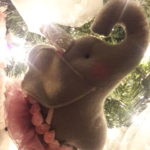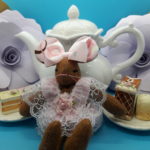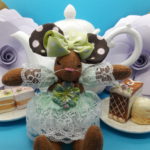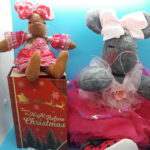 Janine Logue is the owner/creator of Enchanted Wishes Designs, home for her handmade, original creations. Guided by her love of color and all things whimsical, she started on her creative path many years ago when Woolworths in Greenwich, CT went out of business. She was immediately drawn to all the ribbon roses that were on sale. Despite not knowing what she would do with them, these purchases eventually became her first doll, the Enchanted Bloom, which even received a copyright. The rest is history!
Check out more of Janine's work on her Instagram: @enchantedwishesdesigns, https://www.instagram.com/enchantedwishesdesigns/
Gregory Maggi is a cartoonist. From the time he was in elementary school, he would draw his favorite characters from popular TV shows and video games. His love for these characters led him to further pursue his interest in drawing comics. A 2013 graduate of The School of Visual Arts in New York City, he continues to study and learn about art and storytelling. Greg has worked in the Port Chester Council for the Arts' after school program where he has taught students how to draw and showed them how cool Godzilla is.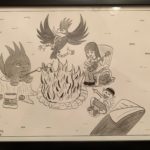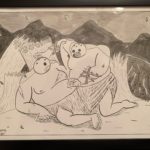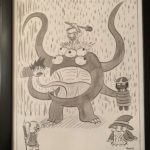 Check out more of Greg's work on his Instagram: @mrmaggiman, www.instagram.com/mrmaggiman/ 
Carola Mascolo utilizes words and transforms them into the protagonist of her collages. Her tools consist of scissors, glue stick and paper. Silence and conscious movement are her greatest inspiration. With witty humor, common sense, deliberate syntax errors and unfinished phrases, Carola invites the viewer to genuinely feel unity; to lose oneself, to empty everything out, to be confused in her labyrinth. She creates her collages and edits her words with one sole intention: to capture their light and make them tangible, and to eventually bring some hope to the world.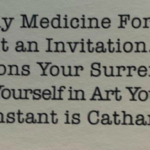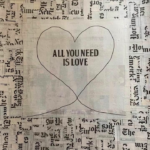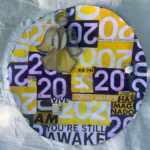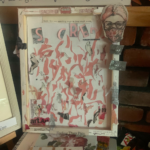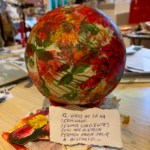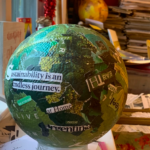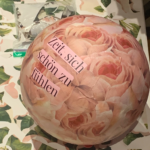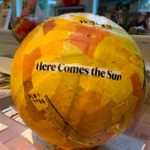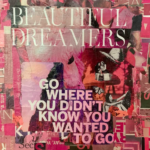 Check out more of Carola's work on her Facebook: https://www.facebook.com/carolamuller
Grace Mora's acrylic paintings recreate vast spaces of eternal sunsets over the ocean waves and into the innerspace of the imagination. The elements of sea and sky are utilized to express the "unreality of reality," the illusion of the senses. These images are the tools with which the artist takes us on a journey that traverses from one reality into another. Grace achieves this effect by way of blending the spirit of Latin American "Magical Realism" with the technical ability of European "Surrealism". Born in Ecuador, Grace has exhibited all over the New York and Connecticut area since the 1990's. She has been an artist-in-residence in the Port Chester Council for the Arts' Literacy Through the Arts program since 2003, and has taught in the Council's after school program since 2004. Grace's paintings are featured in numerous public and private collections in Ecuador, Switzerland and the United States.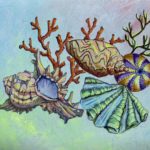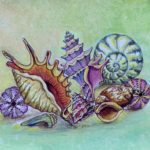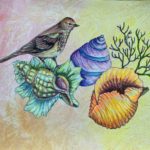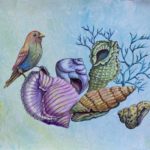 Check out more of Grace's work at her website, and she can be contacted via email. 
Website: https://www.gracesolis.com/ 
Contact via Email: grace2461@aol.com
Thomas Perrone is a senior at Port Chester High School where he is currently completing IB Visual Arts Year 2, a college level class. He has been passionate about art for many years and looks forward to majoring in Digital Arts in college. He most recently participated in a private exhibit in Mamaroneck, New York.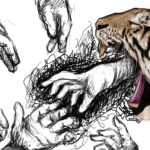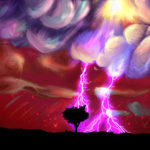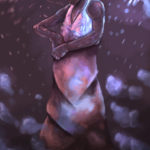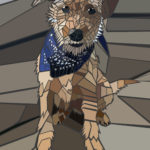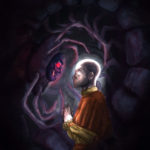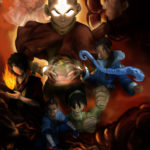 Check out more of Thomas's work on his Instagram and contact via direct message or by email. 
Instagram: @thomas.illustrations, https://www.instagram.com/thomas.illustrations/
Email: tjperrone1204@gmail.com
Isabella Roca is a Port Chester High School alumna, and a Fine Arts graduate of the Fashion Institute of Technology. She has always had a passion for creating, receiving her first smock before her first training wheels. Creating custom artwork allows her to relate to people on a highly personal level. Painting pet portraits in oil and acrylic has given her a way to share her talents while touching people's hearts. Isabella also paints on glassware and ornaments, taking on custom orders and producing functional pieces that are unique and help create memories. Her biggest reward is the warm feeling she gets when receiving images and videos of people's reactions to her artwork.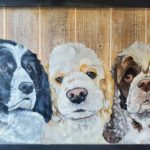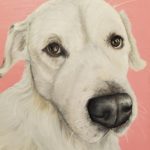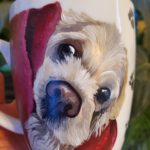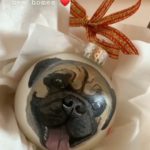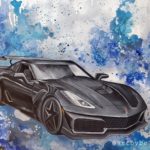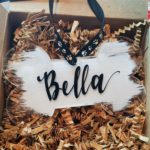 Check out more of Isabella's work on her website, Facebook, and Instagram. She can be contacted via email. 
Website: Customartbyisabella.com
Facebook: Art by Bella, https://www.facebook.com/Art-by-Bella-101627758105866
Instagram: @artbybe11a, https://www.instagram.com/artbybe11a/
Contact via Email: Customartbyisabella@gmail 
Steven Rossi is a self-taught artist who works with pen and ink and uses the stippling method. He occasionally uses colored pencils and pens in some of his drawings, but most of his work is in black-and-white. His artwork consists of a variety of subjects including sports figures, musicians, singers, celebrities, flowers and more. A native of Port Chester, his artwork was displayed at Port Chester Village Hall to commemorate the 150th birthday of the village in 2018.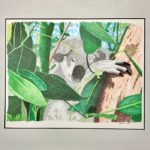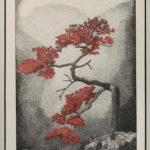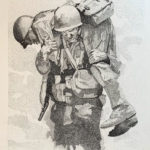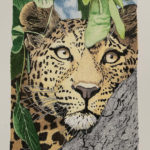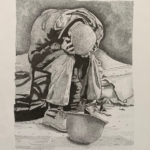 Check out more of Steven's work on his Facebook and Instagram. He can be contacted by email.
Facebook: https://www.facebook.com/ArtByS.L.Rossi
Instagram: @Art.by.s.l.rossi, https://www.instagram.com/art.by.s.l.rossi/
Contact via Email: art.by.s.l.rossi@gmail.com