The Port Chester Council for the Arts (PCCFA) presents the eighth annual ART10573, a fine art exhibition and sale featuring the work of local visual artists. The art show takes place Sunday, October 20 at Anthony J. Posillipo Center, 32 Garibaldi Pl, Rye Brook, N.Y., from 11 AM-5 PM. Admission is free and open to the public. The participating artists will present work in a variety of media, including: watercolor, acrylic, pen and ink, colored pencil, oil, mixed media, digital media, photography and fabric.
An hourly raffle will feature small pieces donated by each artist, with proceeds benefiting the PCCFA's Summer ArtsCamp scholarship fund.
The Artists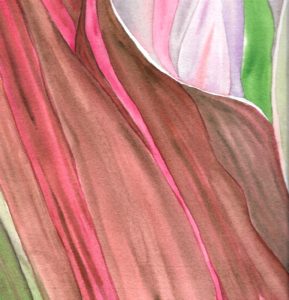 April Dessereau is a lifelong Port Chester resident who has been creating art since she was a child. Her work has evolved through many media, which has been a great resource for teaching Art at Port Chester High School, including IB Visual Arts. She is currently in her 38th year. The media she has pursued most in her artwork are pen and ink, photography, printmaking, pencil and watercolor. She studied at the Corcoran School of Art and received a BA in Art from SUNY Oswego, an MS in Art Education from the University of Bridgeport, and an MA in Humanities from Manhattanville College with a concentration in Art History and Literature.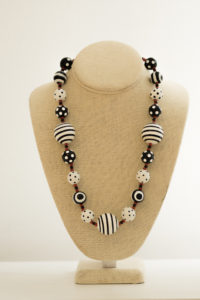 Nora Freeman designs and produces necklaces, bracelets and earrings. She was inspired by her late mother to begin her journey into jewelry making. She uses a variety of materials such as semi-precious gemstones, freshwater and faux pearls, crystals, shells, ceramics, glass, metal, wood, seeds, bone, horn and more. Freeman strives for harmony of color, size, shape, texture and luster.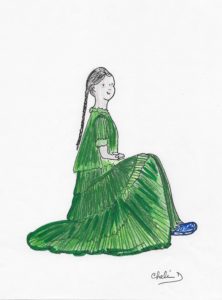 Consuelo Hager was born and raised in Mexico City. She always had the desire and passion to draw and paint. As a recent retiree, she is finally able to fulfill her dream and dedicate all of her time to her art. Her artwork began with the simple drawing of a little girl holding balloons. Named "La Pichelito," after her own childhood nickname, her art developed from there. She works from her studio at her home in Rye.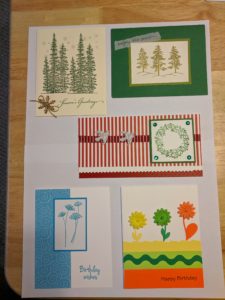 Merle Hope Lambert has been creating intricate, handmade cards since 1998. Each card is individualized using rubber stamps, decorative paper and other embellishments. After a 30-year absence, she relocated back to Rye in 2017.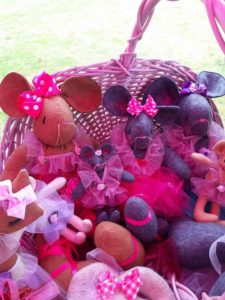 Janine Logue is the owner and creator of Enchanted Wishes Designs, a boutique previously located in Armonk. Today, her whimsical, handmade creations can be found at artisan festivals in New York and Connecticut. She currently teaches children to be creative at libraries throughout Westchester and Putnam counties, and is a Workshop Instructor at the Pelham Art Center in Pelham.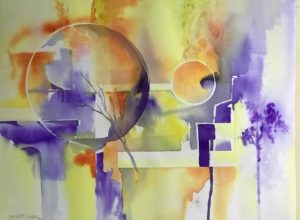 Brigitte Loritz was born and educated in Switzerland, and studied at the Kunstgewerbe Schule in Zurich, also attending Parsons School of Design in the U.S. She calls her style semi-impressionistic, and is challenged by the endless possibilities and lucky accidents that occur within planned compositions. Her art has been exhibited extensively throughout the Hudson Valley and beyond, at the Peekskill Museum, the Hudson Valley Art Association and Sound Shore Gallery, to name a few. She has been on the faculty of the Rye Arts Center for 33 years, and teaches and demonstrates transparent watercolor in various locations.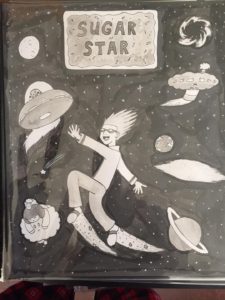 Gregory Maggi is a cartoonist. From the time he was in elementary school, he would draw his favorite characters from popular TV shows and video games. His love for these characters led him to further pursue his interest in drawing comics. A graduate of The School of Visual Arts in New York City, he continues to study and learn about art and storytelling. He teaches cartooning in the Windows on the World after school program.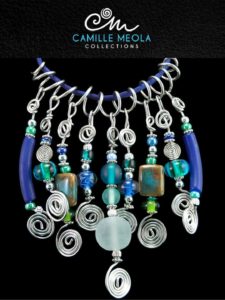 Camille Meola is a native New Yorker who was raised with an appreciation for the arts and design. A graduate of LIM College in New York City, she studied Fashion Marketing and held positions at Bergdorf Goodman and Lord & Taylor in Women's Accessories. She is also a former marketing executive at PepsiCo who has turned her passion for jewelry design and fabrication into a second career. She is especially inspired by textile design, ancient architecture and Egyptian art.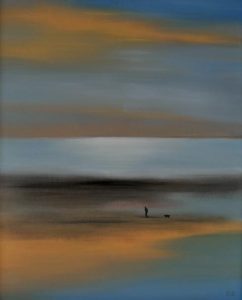 Patrice Pelissier is a surreal artist whose inspiration comes from everyday life. Born in Haiti, he uses art as an expression of his emotions. He can inspire with his black and grays and bring joy with his colorful and vibrant oil paintings. Patrice attended the National School of the Arts in Port-au-Prince, Haiti, and taught art at the School for Young Girls in his hometown for many years. His artwork was exhibited at the New Rochelle Public Library as part of the 103rd Annual Juried Show, and he won first place at the WP Woman's Club Beaux Arts Exhibit Regional and Final Competition for his mixed media piece, "Redemption." In addition to being an artist, he is also a professional frame designer and art installer.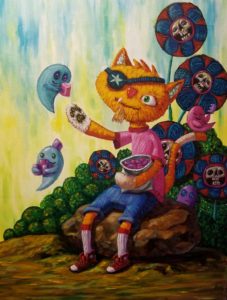 Paul M. Rively, Jr. graduated from the Academy of Art University in San Francisco with a BFA in Traditional Illustration. Originally from Orange County, N.Y., Paul is an artist-in-residence for the PCCFA's Literacy Through the Arts program and an instructor for the Windows on the World after school program, working with Port Chester elementary school-aged children to give them an introduction to art through various projects. Additionally, he is employed by Painting with a Twist where he instructs painting classes for adults and children. When he is not teaching, Paul can be found hard at work painting, drawing and making stuffed animals in his studio at his home in Port Chester.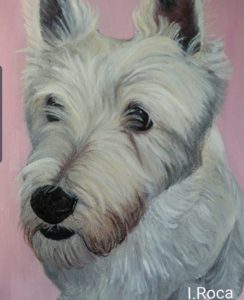 Isabella Roca is a Port Chester High School alumna, and a Fine Arts graduate of the Fashion Institute of Technology where she discovered her passion for creating custom artwork that relates to people on a highly personal level. Painting pet portraits in oil and acrylic has given her a way to share her talents while touching people's hearts. She also paints on glassware, taking on custom orders and producing functional pieces that are unique and help create memories. She is currently in the process of returning to school to pursue an Art Education degree.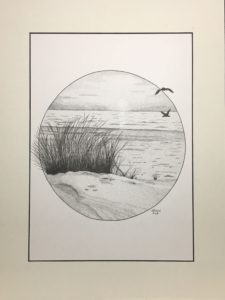 Steven Rossi is a self-taught artist who works with pen and ink and uses the stippling method. He occasionally uses colored pencils and pens in some of his drawings, but most of his work is in black-and-white. His artwork consists of a variety of subjects including sports figures, musicians, singers, celebrities, flowers and more. A native of Port Chester, his artwork was displayed at Port Chester Village Hall to commemorate the 150th birthday of the village in 2018.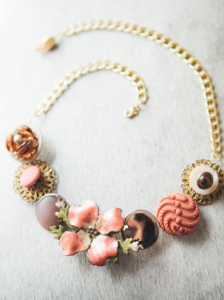 Sara Swisher-Anderson is the creator, designer and owner of Lennon Harper Designs, inspired by her daughters, Lennon and Harper. For the past 10 years, she has been creating one-of-a-kind statement necklaces made from vintage and new brooches, pins, baubles, buttons and bits of fancy repurposed jewelry. She makes everything from wedding day statement pieces, to unique, just-for-fun pieces. Until recently, she was busy as a non-profit executive in higher education but has now shifted her focus on being an entrepreneur and small business owner.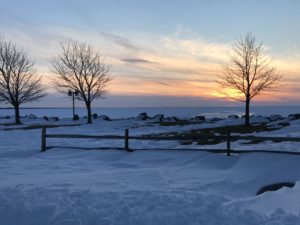 Pat Wagner has always had a strong interest in photography and in her spare time took adult education courses to develop her skills. Several years ago, Pat had a life-changing surgery that prevented her from returning to her previous work. That experience led her to find renewed enjoyment in photography, capturing images of nature, landscapes, animals, sunsets and storms and their aftermath. She has exhibited as part of Westchester's 50 Years in the Arts, The Big Picture at the Art & Sound Gallery in Byram, Conn., and the New York State Fair Photo competition and exhibit.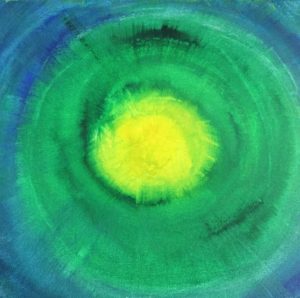 Lesley Zlabinger is a self-taught artist who came to art relatively late in life. She previously worked as a classical singer, choral teacher, museum assistant and public school teacher. She holds degrees in music performance, elementary education and German.